Gareth Dickson 'Invisible String'
2xLP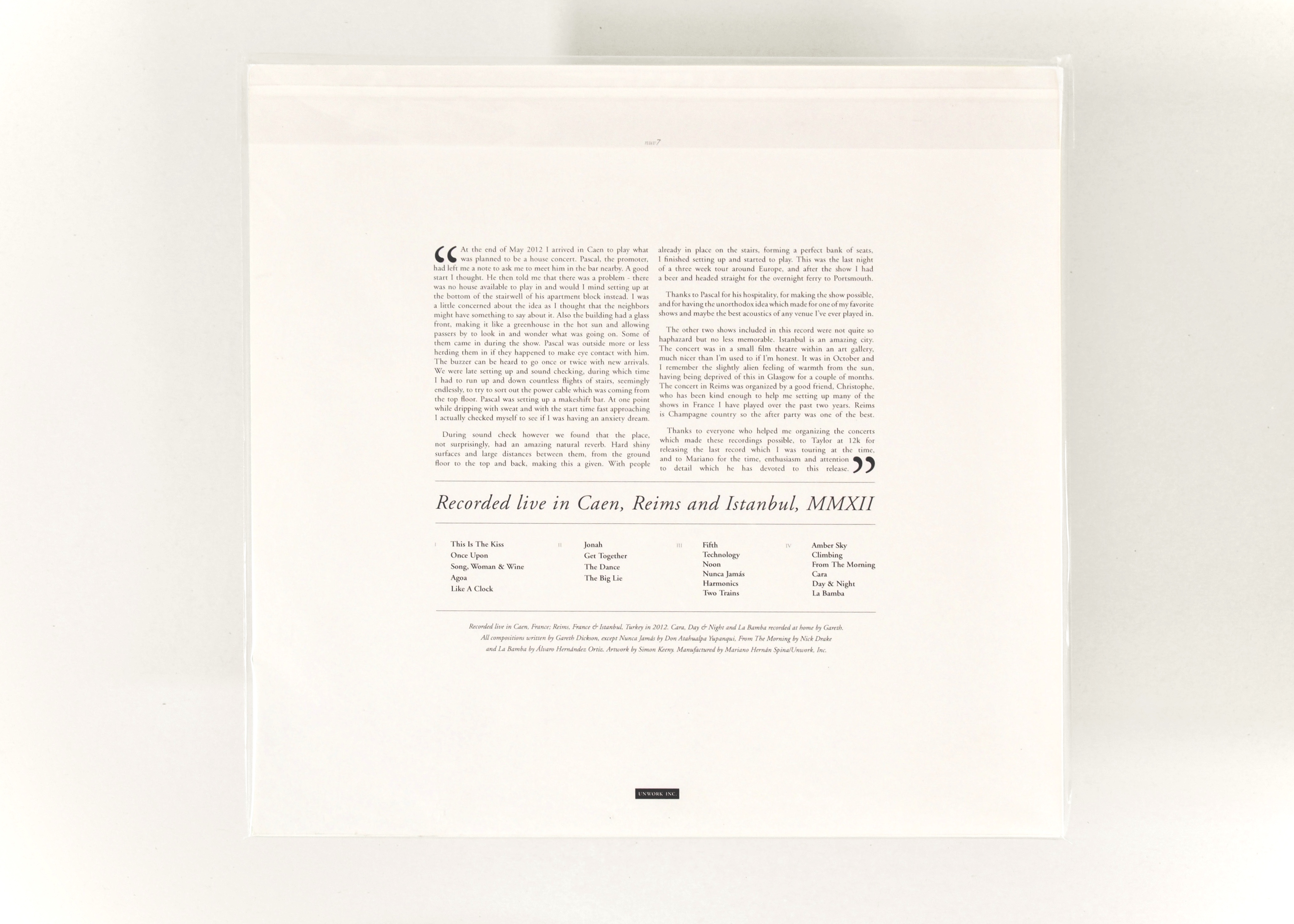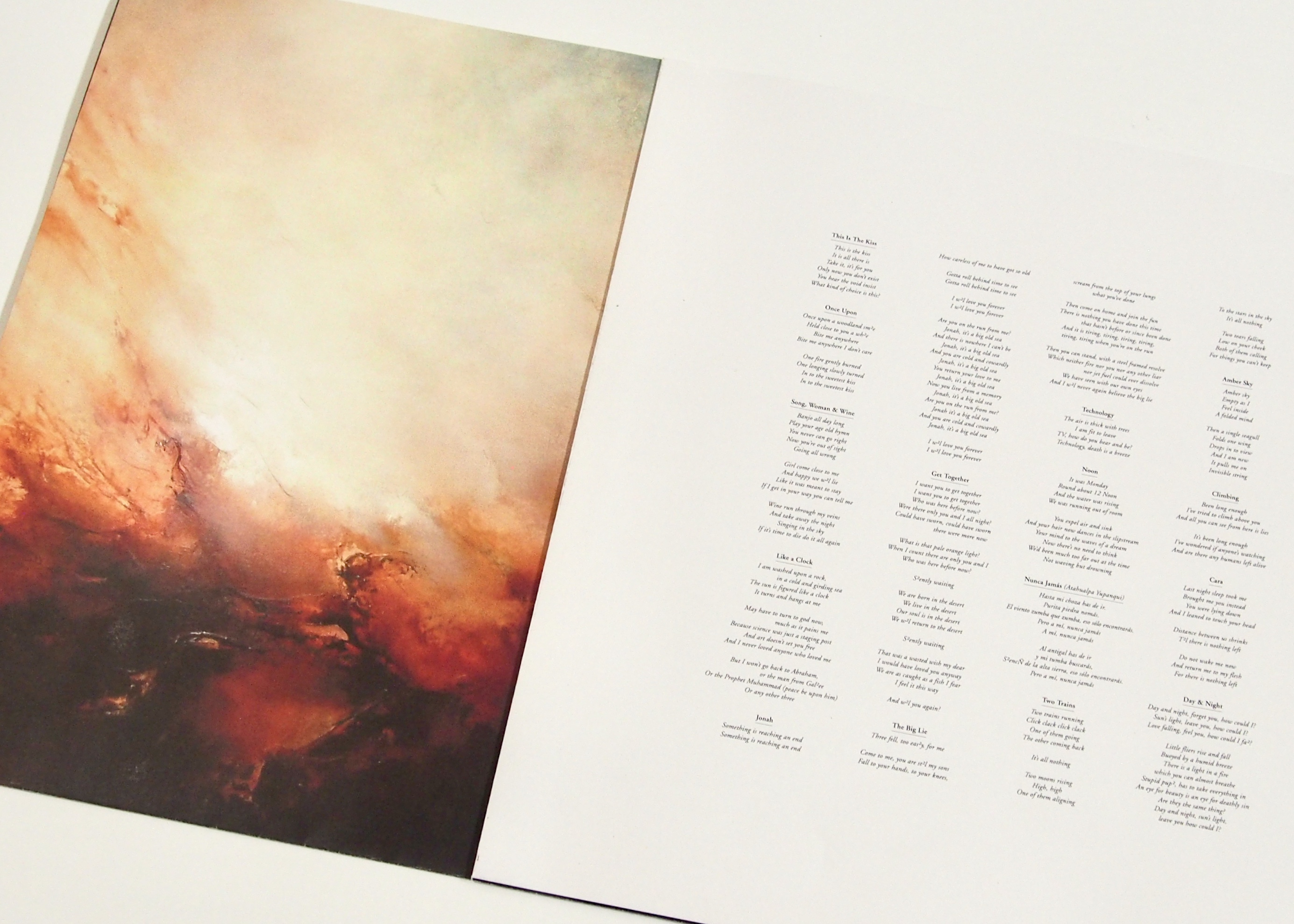 ---
A
This Is The Kiss
Once Upon
Song, Woman & Wine
Agoa
Like A Clock
B
Jonah
Get Together
The Dance
The Big Lie
C
Fifth
Technology
Noon
Nunca Jamás
Harmonics
Two Trains
D
Amber Sky
Climbing
From The Morning
Cara
Day & Night
La Bamba
---
"Equally influenced by Nick Drake & Aphex Twin, Gareth Dickson captures the hazy melancholy of both." ~ Decoder Magazine

"Gareth's music creeps in to some deeper unconsciousness or otherworldly space... some kind of waking dream." ~ The Wire

Based around the acoustic guitar, Gareth Dickson's compositions employ effects (analogue delay and reverb) to recreate something of an ambient/electronic soundscape, as well as referencing some of the well known fingerpickers of the past. Sometimes entirely instrumental, sometimes with sparing vocals, always with the idea of exploring and finding new possibilities for an age old instrument. He has toured extensively as Vashti Bunyan's guitarist and has toured as a solo artist providing support for Juana Molina and Isobel Campbell among others.


Invisible String is a collection of live recordings made by Gareth Dickson on his solo odyssey around Europe in 2012. From the banks of the Bosphorus in Istanbul, to a rooftop in Paris overlooking the Sacre Couer, this relentless travelling and performing allowed Gareth to hone his craft to its summit, and resulted in a bewitching batch of live performances.
Recorded live in Caen, France; Reims, France & Istanbul, Turkey in 2012.
Cara, Day & Night and La Bamba recorded at home by Gareth.
All compositions written by Gareth Dickson, except Nunca Jamás by Don Atahualpa Yupanqui, From The Morning by Nick Drake and La Bamba by Álvaro Hernández Ortiz.
Artwork by Simon Kenny.
Manufactured by Mariano Hernán Spina/Unwork, Inc.

©2014
---